Providing resources to those with the greatest need helps all District residents excel. Through investments in public safety, housing, employment, transportation, and wellness programs, Mayor Bowser is laying the foundation for District residents to live in communities where residents feel safe and supported. This broad, community-based approach is founded on a public-health approach to violence prevention which emphasizes the holistic needs of an individual and their community.
The following is a list of investments in education, employment, home and business security, emergency response, public safety, and diversion programs focused at addressing the causes of violence:
TRUANCY PREVENTION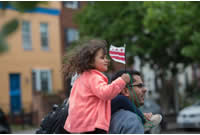 Show Up Stand Out helps reduce truancy by assisting parents and guardians with getting their children to school every day. The free program mitigates barriers to reduce unexcused absences for nearly 4,000 students each year. In Fiscal Year 2017-2018, the District invested more than $5 million in the program.




IMPROVING OPPORTUNITIES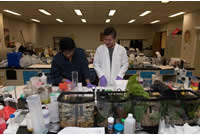 Aspire to Entrepreneurship supports DC residents who are returning citizens, on parole, or probation to open, own, and operate their own business. Since its inception in 2016, the program has helped 63 participants become small business entrepreneurs.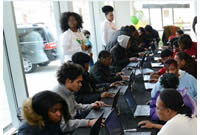 DC Career Connections is a work readiness program designed to provide unemployed young adults with valuable work experience, skills training, and individualized coaching and support to obtain employment. Since Fiscal Year 2016, the District has invested more than $7 million in this program and served 1,200 out-of-school and unemployed youth.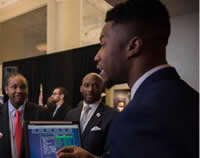 The Mayor Marion S. Barry Summer Youth Employment Program provides DC youth, ages 14-24, with six weeks of summer work experience, through subsidized placements in the private and public sectors, to help them develop the positive work habits and job skills necessary to secure future employment. In 2017, Mayor Bowser permanently expanded the program to include young adults between the ages of 22-24. Since then, almost 1,000 DC youth ages 22-24 have participated in the program, where they have earned $1.8 million in salaries.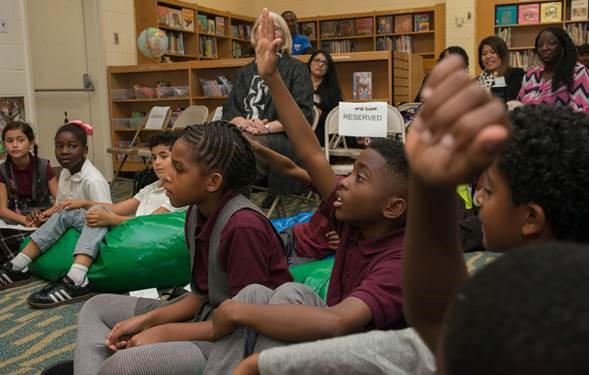 The Malcolm X Opportunity Center is a Ward 8's space for community healing, engagement, and empowerment in Congress Park. In 2015, the Bowser Administration awarded the center with a mini-grant to provide additional resources and services to underserved neighborhoods across the District.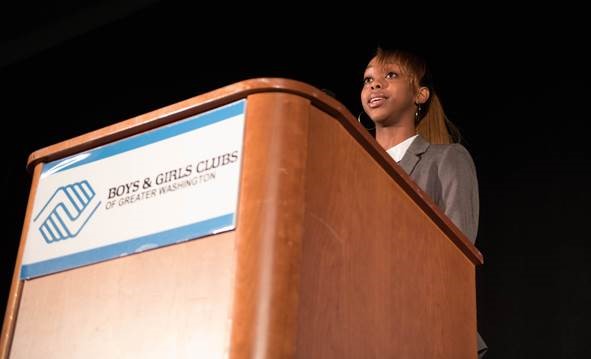 The Credible Messenger Initiative is a mentoring intervention program for youth committed to the Department of Youth Rehabilitation Services (DYRS). Launched in 2016, Credible Messengers are neighborhood leaders, experienced youth advocates and individuals with relevant life experiences whose role is to help youth transform their attitudes and behaviors around violence. In Fiscal Year 2018, the Bowser Administration announced the grant awardees to help serve DYRS youth in specific neighborhoods.
HOME SECURITY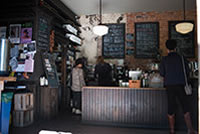 The Private Security Camera System Incentive Program encourages residents, businesses, nonprofits, and religious institutions to install security camera systems on their property. The program gives a rebate to community members to purchase and install security systems on their property and register them with the Metropolitan Police Department. The Private Security Camera Voucher Program provides private security cameras to eligible residents free of charge. Since the launch of this program in 2016, more than 7,600 private security cameras have been issued to residents and businesses who have taken advantage of the rebates and vouchers.
EMERGENCY RESPONSE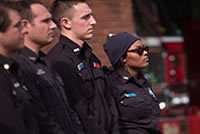 Hands on Hearts provides free life-saving, hands-only CPR training to people across the city. The initiative was launched by Mayor Bowser in October 2015 with the goal of training 5,000 people in a year. In less than two years, the Fire and Emergency Medical Services Department has trained more than 35,000 people to help save lives using hands-only CPR.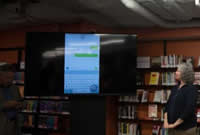 Text to 911 is a new innovative service that allows the community to request emergency services through texting. Intended to improve accessibility for residents who are unable to call 911, Text to 911 requires a smartphone capable of sending text messages with Location Services enabled.
PulsePoint is a public-facing smartphone app that alerts users when a cardiac emergency is happening near them. When the District's 911 operators are alerted to a cardiac arrest incident, an alert is automatically sent to any person within 0.25 miles of the incident who has registered for notifications with PulsePoint. These alerts include the victim's location and the type of emergency, which allows nearby residents to assist with CPR or other life saving supports.
AED Link is a new software that enables 911 operators at the Office of Unified Communications (OUC) to tell callers the location of all registered AEDs near a cardiac arrest victim.
CRIMINAL JUSTICE SYSTEM DIVERSION PROGRAMS
Alternatives to the Court Experience (ACE) is run by the Department of Human Services that diverts youth arrested for low-level criminal offenses from the justice system by providing them and their families with tailored support and behavioral health services. ACE seeks to address the underlying issues causing the negative behaviors, while minimizing the likelihood of reoffending and providing youth with the opportunity of avoiding a juvenile record. In Fiscal Year 2017-2018, the Bowser Administration invested $12.6 million in ACE and is proud that over 80 percent of participants have no further involvement with the justice system.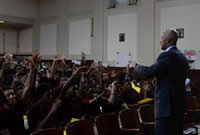 Parent and Adolescent Support Services (PASS) is run by the Department of Human Services, which serves DC youth and their families who commit status offenses, such as truancy, running away, curfew violations, and extreme disobedience. PASS works cooperatively with families and service providers to reduce challenging behaviors before child welfare and/or juvenile justice intervention is needed. Approximately 90 percent of participants have no further involvement with the justice system.
PUBLIC SAFETY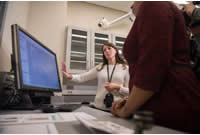 DC Crime Lab is part of an ongoing series of improvements across the Department of Forensic Sciences, with an an emphasis on fingerprint and firearms forensics. In Fiscal Year 2017-2018, Mayor Bowser invested $8 million to revamp the DC Crime Lab, which has resulted short turnaround times for fingerprint analysis in homicide and other violent crime cases to identify suspects. The investments has also helped Washington, DC become one of the only jurisdictions in the country with no backlog for testing rape kits. This is incredibly important to helping to investigate cases and bring justice to sexual assault survivors.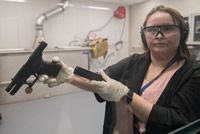 Robbery Intervention Task Force is a multi-agency effort that focuses on by quickly identifying and responding to patterns of robbery sprees, and prosecuting repeat offenders. MPD deployed Criminal Research Specialists to the Metro Transit Police Department's Command Center to help quickly connect criminal activity in public spaces to crimes or suspects on the Metro.
Body-Worn Cameras were fully deployed to all MPD patrol officers in December 2016 in an effort to increase transparency and assist in criminal investigations. With more than 2,600 officers outfitted with body-worn cameras, MPD leads the nation with the most number of officers deployed with body-worn cameras. The District also has the country's most progressive rules in the public access to body-worn camera footage.
The Community Engagement Academy, launched in 2015, allows interested community members the ability to learn firsthand about police operations. During the six week program, the Metropolitan Police Department will provide participants with a personal view of the positive aspects and challenges that confront DC police officers on a daily basis. Residents will also participate in discussions and presentations on recruiting, juvenile issues and investigations, specialized police units, use of force, policing scenarios, and patrol services. In January 2017, 30 DC residents graduated from the Community Engagement Academy.